musiXplore has always supported the art and music scene in Paterson. This Sunday, August 23, some on down to the Dolphin Gallery at 70 Spruce Street in the historic district. There's an artist's party in celebration of their new Industrialism II show. Music by ArtCrime and more, starting at 3pm.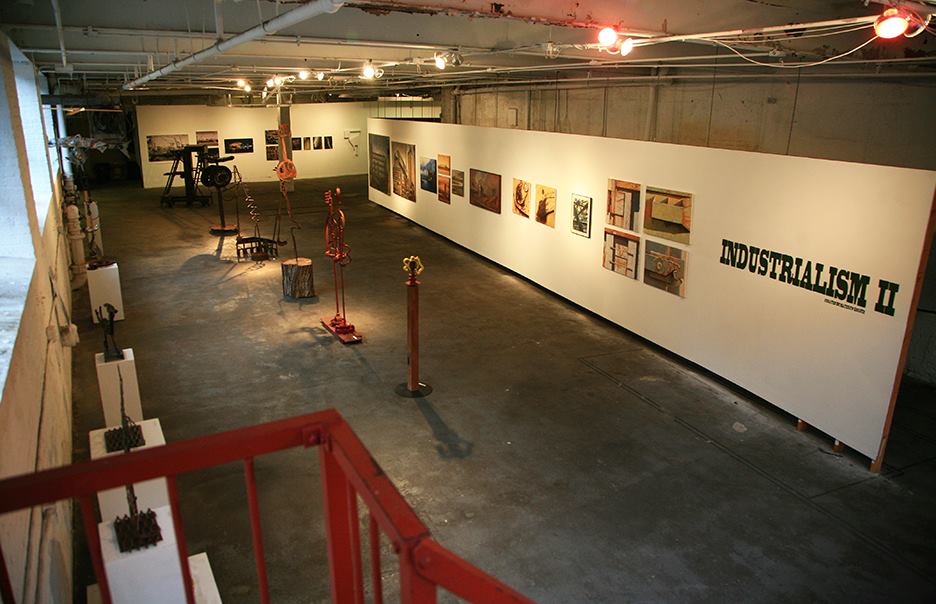 Here's the Facebook event, with more information. Park in the front, walk all the way to the back, veering toward the right and the big loading dock, it's somewhere back there…

Occultronica is Bryan's preferred name for the style of music he is making today: a mix of electronic sounds and mystic vision that combines wonder and knowing in a potent mix. This is music that takes you somewhere unknown, a place where there are still mysteries. musiXplore will be hosting his performance on Sunday, April 19 at 1pm.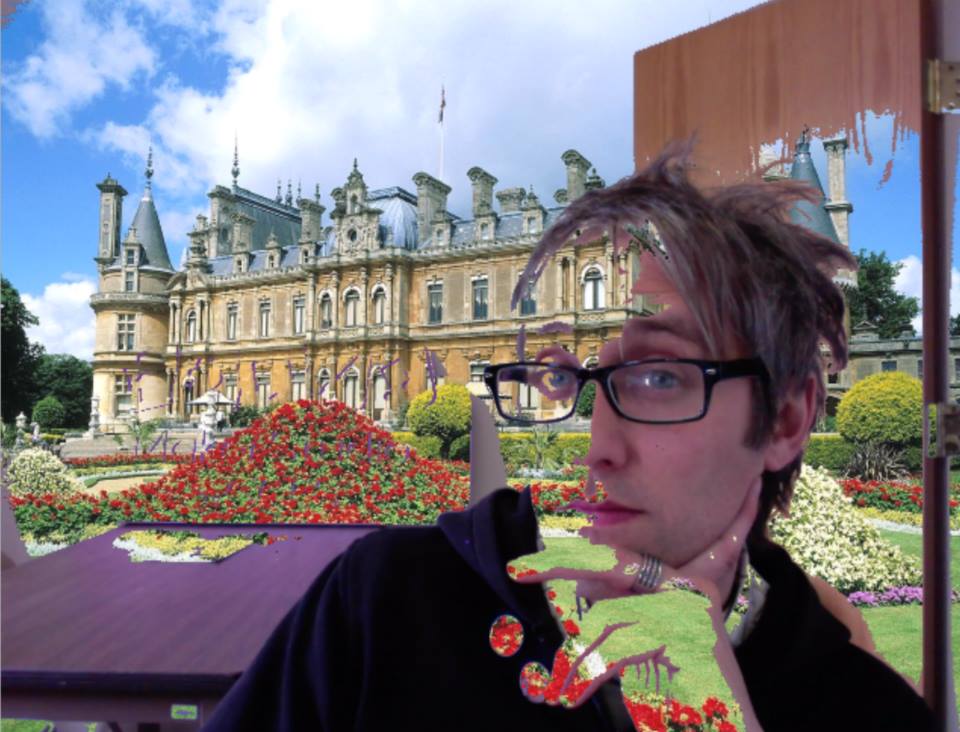 Bryan has been making his unique music for more than 10 years. His first release Principles of Suffocation was in 2007. Since then he has brought out several collections, each more focused and cogent than the last. Check out this extensive listing of his work: alka
Finally, for all you synth geeks, Bryan is big on Buchla synthesizers and will be bringing a choice selection of gear. You're gonna wanna see this!
From out March 15, 2015 show, Electric Golem performs the title piece from their new release Astrogolem

You can view the entire show from this link.
Hailing from Ithaca, NY, Electric Golem is duo of synthesists James Spitznagel and Trevor Pinch. Together they create generative, modern psychedelic mindscapes. During his daylight hours, Pinch is Professor of Science and Technology Studies and Professor of Sociology at Cornell University, and the coauthor of perhaps the definitive book on synthesizer technology, Analog Days: The Invention and Impact of the Moog Synthesizer
.
Spitznagel is a true techno-polyglot, a digital computer artist, painter, and sonic provocateur who has released all manners of twisted electronica on his Level Green imprint, and continues to raise the bar for circuit-based music as he craftily wrestles with the vagaries of tone, glitch, frequency, and pulsation. Here's a video of Electric Golem in performance:
Electric Golem has performed at venues as diverse as One Thousand Pulses, Cornell University, art galleries and museums in the Ithaca area. What sets them apart from space-music practitioners is the structure of their pieces. Each suite has separate movements with different moods and pacing that builds to a climax.
On February 15 at 1:00pm, musiXplore is proud to present avant-classical duo Naked Roots Conducive is composed of Valerie Kuehne on cello and vocals and Natalia Steinbach playing violin and singing. The two combine their unique compositional styles in an intricate classical odyssey thickened by vocal harmonies and extended instrumental techniques. Naked Roots Conducive fuses performance art with hungry post-Romanticism and acoustic noise while maintaining an intense melodic beauty.
Percorsi Musicali has this to say about their work: "Naked Roots Conducive took the art song into the twenty-first century with a surreal song cycle that may well embody the founding myth of a new, benign non-religion. Using conventional and extended technique on violin and cello to accompany voice, a pile of plush fish and Mr. Bacon from China–a green, fuzzy, mechanical toy pig–they sang of new deities of birth, rebirth and interconnections through roots real and hallucinatory. And possibly made a number of converts on the spot."
Here is one of the cuts from Naked Roots Conducive recent EP:
There will be an opening set by ArtCrime.
Unfortunately, Dean Poulsen has had to cancel his January 18th musiXplore concert. Please stay tuned to news about our February 15 show featuring Jody Redhage and Valerie Kuehne.
From our December 14, 2014 show, Nelson/Patton plays Hiawassee.
You can view the entire show from this link
Though this duo was a late addition to our season, their December 14 show promises to be a highlight for the year. Dave Nelson plays bass trombone with everyone from David Byrne to Sufjan Stevens to St. Vincent. Percussionist Marlon Patton keeps the beat, but also lays down grooves with his Moog bass pedals. Expect some chill sounds. Here's a recent video of Dave Nelson soloing at BSP Lounge in Kingston NY:
You can also preview some of their tracks at this page. This show will also be a holiday meet and greet for the Ivanhoe Artists Mosaic, so don't be surprised if there is egg nog and cookies!