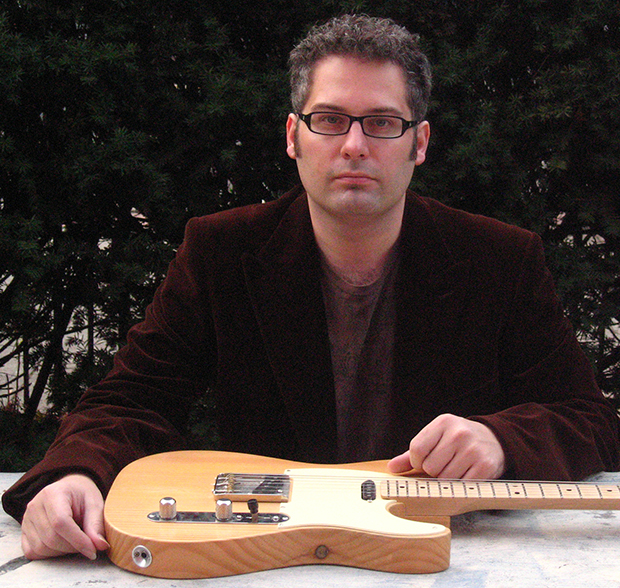 musiXplore is proud to present avant guitarist Terrence McManus on Sunday, September 22. Terrence has played with most experimental musicians in the New York area: Herb Robertson, Gerry Hemingway, Tim Berne, Kermit Driscoll and Ellery Eskelin, among many others. His 2010 EP "Brooklyn" showcases his melding of guitar with electronics. The New York City Jazz Record wrote of him "He can present simple ringing tones that shimmer and sooth, sounding not unlike a harp, or crush and cripple strings with the best of the noisy avant-gardists."
Terrence has performed at Carnegie Hall, the New York Guitar Festival, Jazz Festival Willisau (Switzerland), Jazzfestival Saalfelden (Austria), the New Orleans Jazz National Historic Park, and the inaugural month at John Zorn's The Stone. Terrence was featured in the book State of the Axe: Guitar Masters in Photographs and Words by legendary photographer Ralph Gibson.
The show begins at 1pm with an opening set by ArtCrime. All musiXplore concerts are held at the Ivanhoe Wheelhouse, 4 Spruce Street in the historic district of Paterson, NJ. Admission is $5 suggested donation.