Free jazz with banjo and bass clarinet? That sounds like our Nov. 16 concert with Sumari, a trio with deep roots in New Jersey. The timing is perfect, as they've just released a new recording on the Unseen Rain label.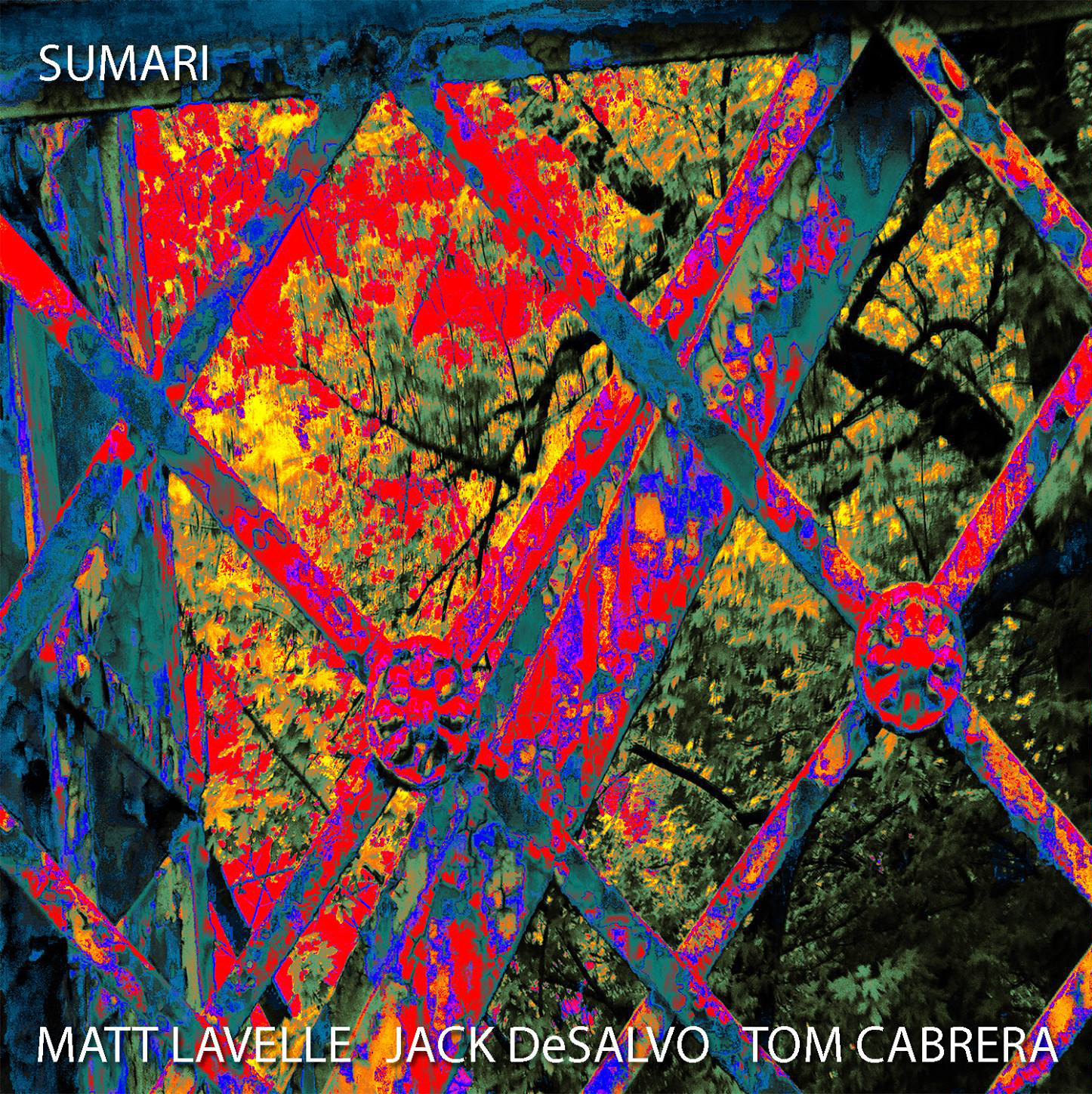 Let's start with Matt Lavelle on trumpet, flugelhorn, alto and bass clarinet. It's rare that you see a player doubling on brass and woodwinds, but this unique ability gives the group a wide range of timbres that you don't often see in a jazz context.
Matt was born in Paterson, so this will be something of a homecoming for him. He has recorded 4 albums as leader and a dozen as a sideman. He has played and collaborated with Ornette Coleman, Giuseppi Logan, Hildred Humphries, William Parker, Eric Mingus, Sabir Mateen, Roy Campbell, Daniel Carter, Jemeel Moondoc, Mat Maneri, Ras Moshe, Potato Valdez, and many others.
For even more sonic variety, Jack De Salvo brings guitar, banjo and mandola skills to the ensemble. Jack began at Berklee, but soon found himself synthesizing jazz and classical approaches to playing and composition. He's played with a panoply of musicians from the 70s-80s NYC loft scene: Karl Berger, Bruce Ditmas, Peter Brötzmann, The Decoding Society and many more.
In addition to being an incomparable jazz drummer, Tom Cabrera is an adept world percussionist, often adding to the proceedings instruments from all over the planet, particularly the middle-east.
Here's their latest release on iTunes, where you can listen to selections:
Sumari – Matt Lavelle, Jack De Salvo & Tom Cabrera
…or on Amazon:
Sumari – Matt Lavelle, Jack De Salvo & Tom Cabrera
The opening act will be ArtCrime